Just like most things in life, one size does not fit all. Why? The answer is simple, because we are not all the same. We are of different heights, weights, frames, different breast sizes, etc. We can even take this a step further and look at the fact that one article of clothing such as a dress, might work for one woman but not for another for different reasons. Perhaps one woman is a construction worker. A dress would not be functional for her to work in. Perhaps the dress is wool and has long sleeves. This would be great for someone living in a cooler climate but would not be practical (nor comfortable) for a woman living in the south of Florida.
When we look at ecofeminism we should ask ourselves – Does one size fit all? Does the theory behind western ecofeminism apply equally to women in other parts of the world? Is it functional in the same way? In order for it to be a perfect fit, would imply that women everywhere in the world live in the same environmental climate, have the same types of jobs, live in the same political climate, are of the same socioeconomic backgrounds, have the same level and type of education/knowledge, experience the same levels and types of oppression, have the same access to resources, and so on and so forth. As we know, most of these things would vary from country to country. Herein lie both the differences and commonalties found by and between ecofeminism from a Western perspective and a non-Western perspective.
A Western ecofeminist perspective relies heavily on the idea that women and the environment have a shared connection as a result of their oppression which is imposed upon them by a system of patriarchy. Referring back to my previous blog, we examined Hobgood-Oster's work who said, "Oppression of the natural world and of women by patriarchal power structures must be examined together and neither can be confronted fully" (Hobgood-Oster, 1). Non-Western "Feminist Environmentalism" might agree with some of this but extrapolates further on this idea.  In order to understand the types of oppression and how it shapes women's relationship with the environment, we must look more closely at aspects of women's lives in these areas.
Quite often in order to examine women and their relationship with the environment in the Global South (specifically looking at nature and its resources) one must have a working understanding of each entity separately from one another in order to understand how and why they work together. When we look at the poor peasant or rural women of India for example, what are their roles when it comes to specific jobs? In India, it is typical for women to do hard laborious work such as the gathering of wood and fodder for fuel. It was not unusual for women to take part in the cultivation and oversight of their crops. They are also responsible for acquiring water. Would this same statement be true in the Western world with regard to the jobs we associate with the majority of most women? Here we see a difference between the types of jobs or labor that women have in different parts of the world. These jobs lead to different perspectives, connections, and experiences. They result in different types of knowledge.
Let's look at class systems. When we look at women in India or areas of the Global South in terms of our discussion about ecofeminism, we are looking specifically at poor or rural areas. Typically, we are looking at examples of women in poor economic areas as they are more radically impacted by environmental degradation.  Looking again at the poor peasant/rural women in India, they are most dramatically impacted by de-forestation which has created a shortage of wood and fodder needed for them to heat their homes and cook. They also sell these items and as a result of the lack of resources they have suffered income loss.  Women have to go further and further to gather such items which makes their job harder and decreases the time they have to spend on other jobs like cooking which has led to a decrease in nutrition. This has had a ripple effect on their lives.
Displacement as a result of the continued commercial use of land has weakened women's ability to network in the way that they are used. It is typical for them to rely on one another for economic and social support and even share labor and knowledge. This form of networking empowers women and strengthens their bargaining power amongst families in their community.
(Click image to learn more about deforestation.)
Another way these women have been impacted is water collection which is another job that women take care of. In most of the poor/rural areas they do not have running water. They rely on surface sources for their water such as ponds. Much of the water has been contaminated by pollutants found in the fertilizer and pesticides utilized by the commercial farms. Women are more vulnerable to illness and disease as a result.
Sadly, all of these elements of degradation continue to weaken one of the most important commodities that these women have to offer which is their Indigenous knowledge. Their experience with gathering food, cultivating crops, and their knowledge of other resources, is not being utilized. They have a wealth of information that could be used in conjunction with modern day science to create more long term solutions and sustainable systems.
As you can see, there are many ways in which situational circumstances can give varied experiences. Gender is a defining identifier of ecofeminism but so are other aspects such as class and a person's politics of location. The politics of location is the way in which a person identifies and why they identify that way which is usually comprised of their experiences.
When looking at the Western and non-western world we can easily see commonalities that women share in terms of their relationship with the environment. Women are disproportionality impacted by certain environmental factors. Many women share the experience of being oppressed (discriminated against) when it comes to having an active role in areas of work, politics, or community life. Many women have the shared experience of giving birth and mothering which provides some (not all) with a sense of connection to one another and nature.
There is something to be said about the idea that women are connected because of their gendered experience and shared oppression, but to say that all women have the same experiences solely based on gender and the oppression that comes with it, is not accurate. To say that all women have the same relationship to the environment based on gender alone is not accurate. I would agree with the work and theory of Bina Agarwal who focuses on how oppression can look in different areas and that environmental degradation affects women differently based upon both gender and class. It goes without saying that women of a lower socioeconomic class system are impacted more  by environmental degradation which is proof of a varying or increased level of oppression than others experience. They are invested in the environment because their survival depends on it.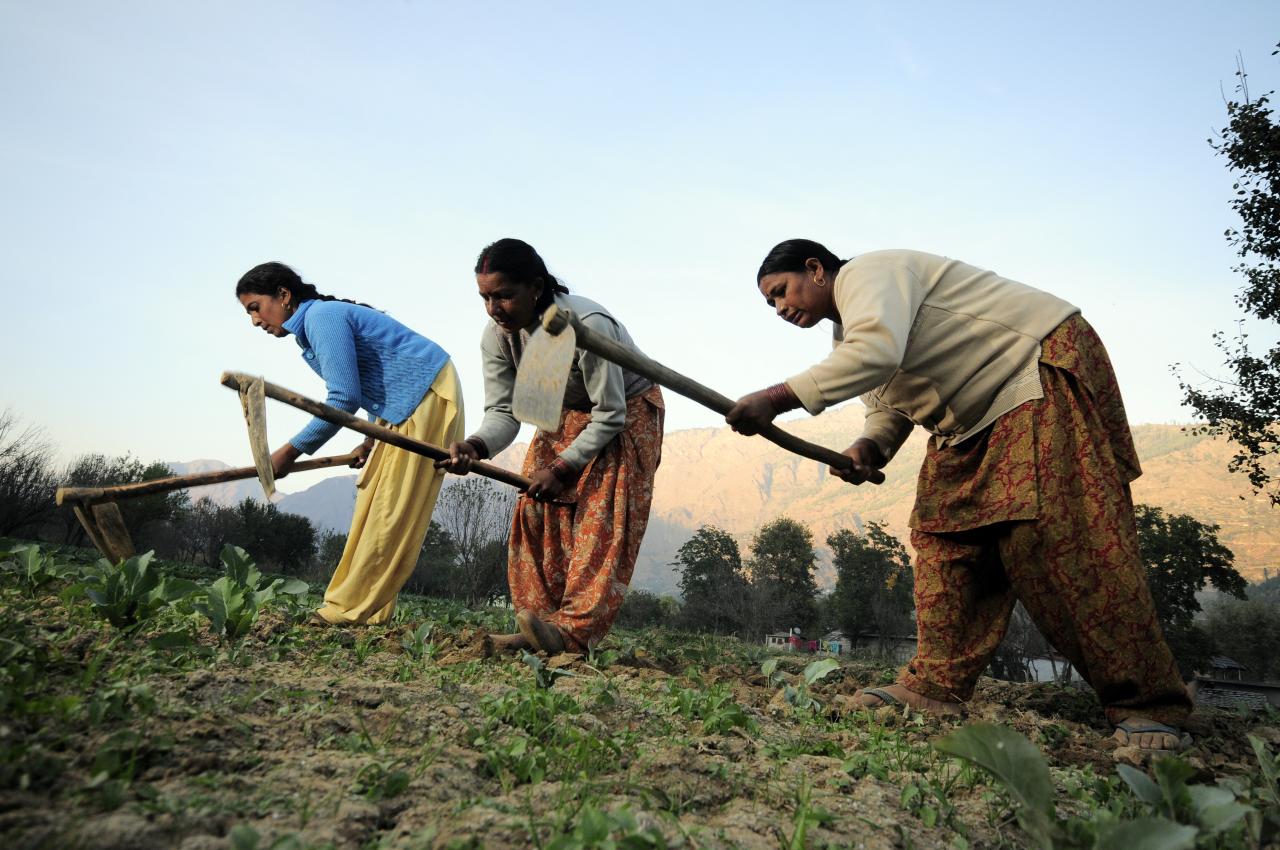 https://www.indiawaterportal.org/
I think it is critical that women recognize the diversity among women so that we can cultivate and preserve the knowledge that is unique and integral to implementing policy that can create more sustainable systems. As Dr. Shiva stated when speaking about monopolies taking over crops, "That kind of dependency leads to increased poverty and increased ecological destruction" (Shiva & London, 6). She was pointing out that as we lose more and more of our Indigenous knowledge and become more dependent on corporatized agriculture, we not only lose what we had but we become dependent on a system that does not always sustain us or have long-term goals at its heart.
The solutions to sustainability and sustenance lie in the ability to see nature and its resources in their entirety and not simply as a source of one particular thing. Women in the global south understand this because through their culture, knowledge, and lived experience they have learned how to harvest purposefully and with respect to and for the land. They have a relationship with the environment that is unique and based on so much more than gender alone. As Bina Agarwal wrote of the Chipko women and their recognition of the forest and its uses she said, "Although the movement draws upon, indeed is rooted in, the regions Gandhian tradition which predates Chipko, women's responses to go beyond the framework of that tradition and come close to feminist environmentalism in their perspective. This is suggested by their beginning to confront gender and class issues in a number of small but significant ways" (Agarwal, 148). I think the key there is the phrase "in their perspective" and it is from that – that we can truly examine environmental issues from an intersectional feminist lens. By honoring diversity among women, and not just using gender alone as a category of analysis, we can better capitalize on the unique knowledge we have to lend to environmental issues in order to create change.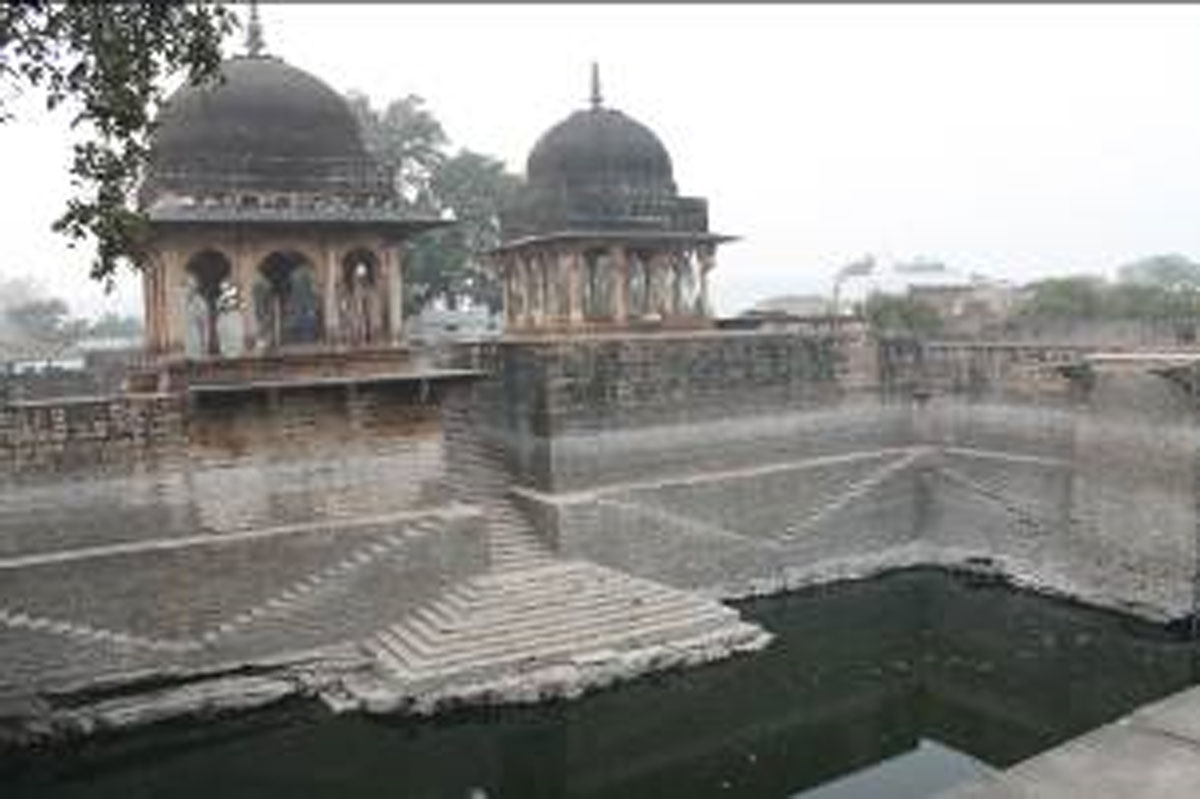 The Chakla bavdi of Chanderi
The unique design and functioning of the Chakla bavdi in Chanderi Madhya Pradesh is another example of the water wisdom of our ancestors, which needs to be conserved and passed on to the future generations.